Dead Sea Aquatic Therapy
White Nights​
FLYDEEPER NIGHTS
White Nights at the Dead Sea
Enter a dream-like state, a journey of healing in nature
White nights constitute a formal aquatic therapy learning experience at the Dead Sea that runs through the night. Dead sea aquatic therapy white nights are open for all levels.
Meeting at sunset by the Dead Sea, participate in a guided practice of giving and receiving two full aquatic therapy sessions. Indulge in this unique healing experience within the waters of one of the deepest seas on this planet. The Dead Sea water as warm as our body temperature all night long, enjoy its embrace until the Sun rises over the water into a new day.
Drinking water.
Fruits to share.
Special treats for the ceremonial nights.
Personal shower kit; it is essential to soap your body after the salt.
Your favorite body oils.
Large towel or a robe for self-care.
Mosquitoes repellent.
Anything for your added comfort: mat, pillows, etc.
No previous experience is required for this guided session.
There is no need to bring a partner.
Everyone is welcome to this event.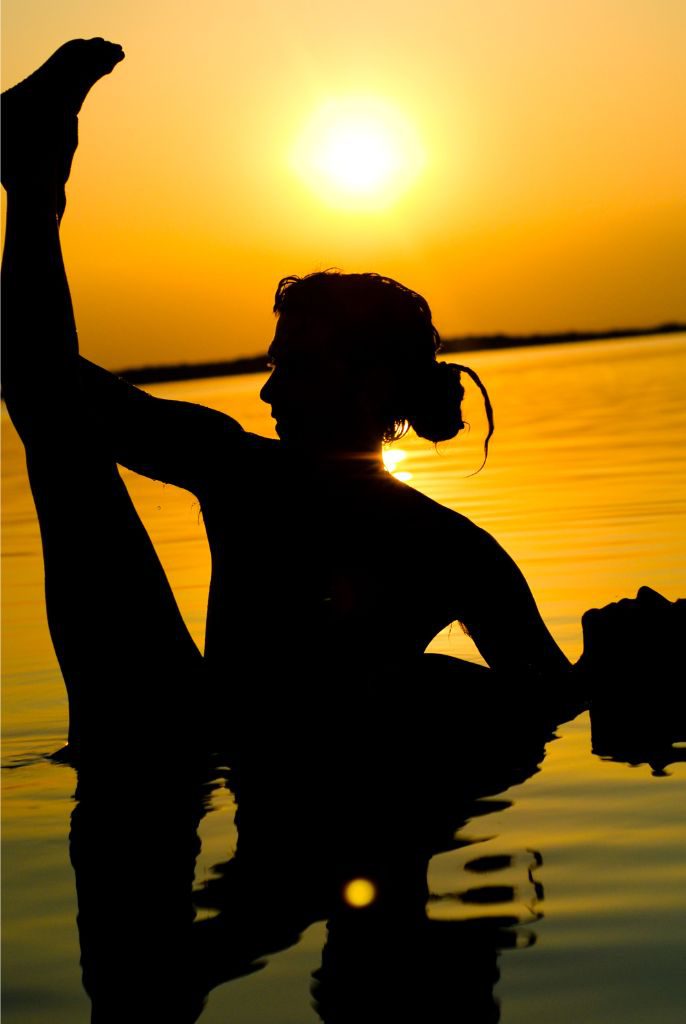 Meeting for a unique sunset and potluck dinner by the water.
Opening Circle with a special meditation.
Into the Depth of the Night – a guided aquatic therapy session in the sea that focuses on relief of the neck, shoulders and upper back. 
Floating on mineral-rich saltwater gives the body a major boost.
The mystical experience of floating in the dark night takes us deeper into our most meditative states. 
Special oils and energizing drinks revive our bodies. Music and the wonders of the desert nights revive our souls.  
From Darkness to Light – a guided aquatic therapy session in the sea  that focuses on the lower body parts: lower back, pelvis and feet.
Relief with ease, tranquility and simplicity to the  body's center of gravity.
Magical sunrise at the Dead Sea is seen from inside the water.
As well as being an unforgettable experience in itself, this Dead Sea Aquatic Therapy event is also a great introduction or addition to certified FlyDeeper training courses.