Advanced Aquatic Therapy Seminar
Inner Flight is a 32-hour advanced aquatic therapy seminar that explores the profound aquatic therapy womb-like experience and offers techniques to emphasize and expand the therapy progress.
An advanced masterclass for the lovers of the abyss. A collective dive into the layers beyond what the eyes can see, where the gifts of the unknown are present and tangible, weaving together a symbiosis of skills that will awaken the messages that your soul wishes to share again on this liquid reality.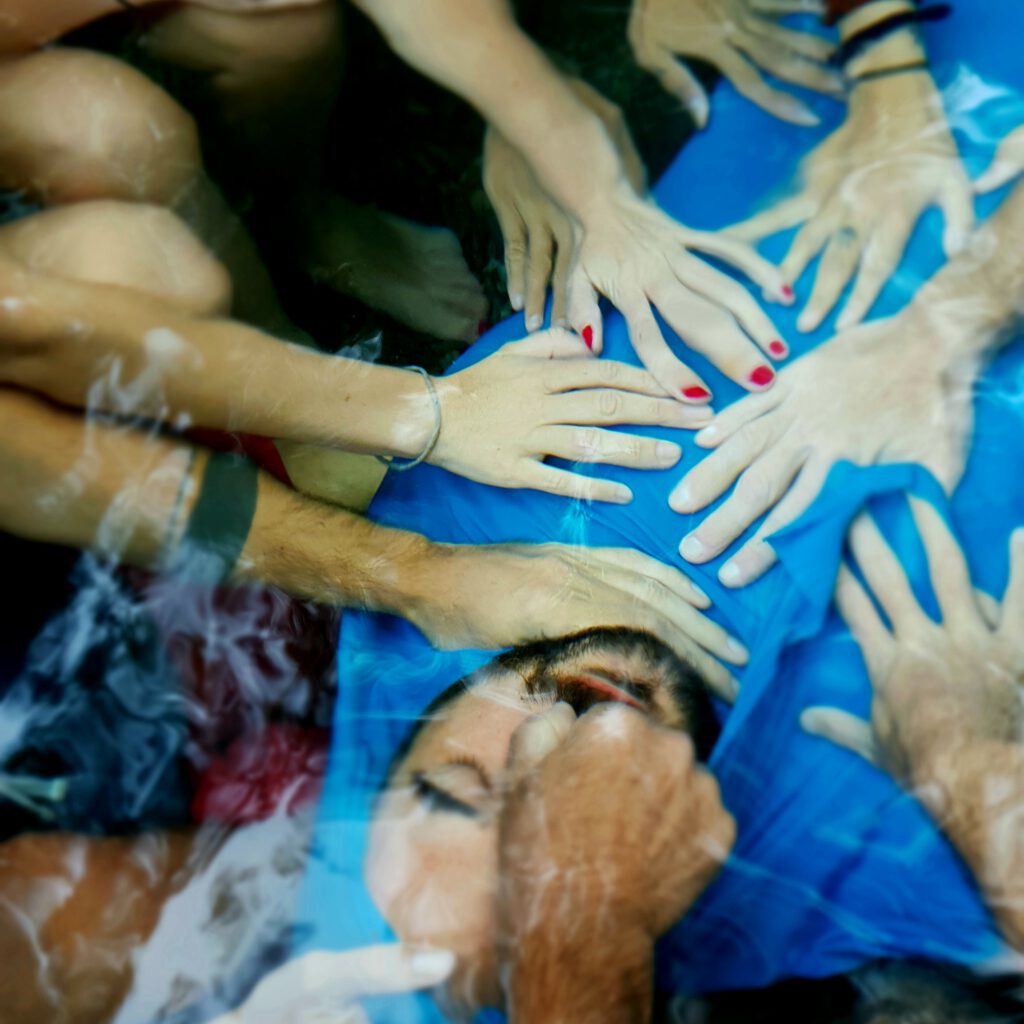 The Transcendence advanced aquatic therapy seminar looks specifically into:
Evolving the techniques and abilities to share therapy underwater.
Deepening our practice in Pranayama. Discovering different layers of states of consciousness while holding the breath, with air and without, underwater.
Incorporating tradition of inner organs therapy.
Embodiment of the earth as a part of our offering in the water therapy.
Assimilating the qualities of rhythm and velocity into the sessions.
Broadening our non-verbal communication skills to follow the unspoken messages that the soul explicits during underwater sessions.
Complementing our offering, using the elements that support us.
Inner Flight is an advanced class in aquatic bodywork and it requires first taking the Liquid Roots course by the FlyDeeper Academy. Those who have already completed the Liquid Soul course will have an advantage for this training.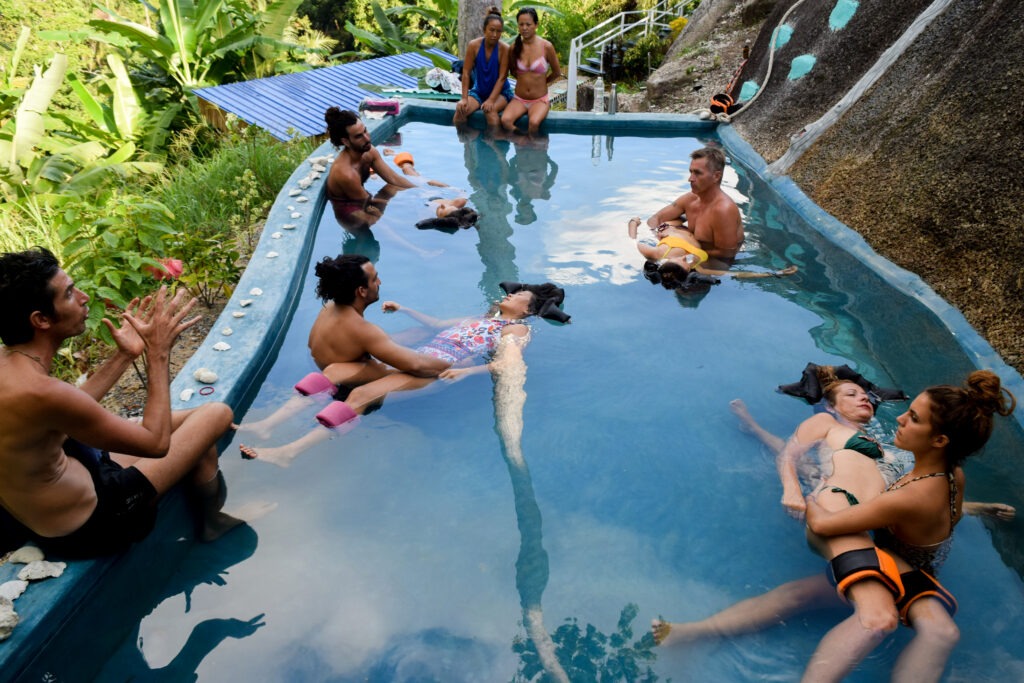 This training includes theory classes followed by guided practices in the water with personal guidance. Also included are group meditation, song and prayer, as well as structured time for feedback, sharing and integration. The total time of each meeting is 4-5 hours.
You will receive a certificate at the end of the training. This course invites the participants to share their skills of the water medicine, however, it does not declare one as a therapist. Although a unique treasure in itself, this advanced aquatic therapy seminar is complemented by other certified FlyDeeper training courses. It is possible to continue further training to become a certified Flydeeper therapist.