Online program designed to enhance the subtle skills of professional practitioners of healing modalities
Fluent in the clinic & life
Becoming Fluent is an online program designed to enhance the subtle skills of professional practitioners of healing modalities, the program can make a big upgrade for a healthy dynamic with our clients and also to our relationships in daily life.
Within a forum of global professionals and guidance, we will share meaningful experiences led by focused meetings, programmed to direct us together into collective understandings and a supportive forum.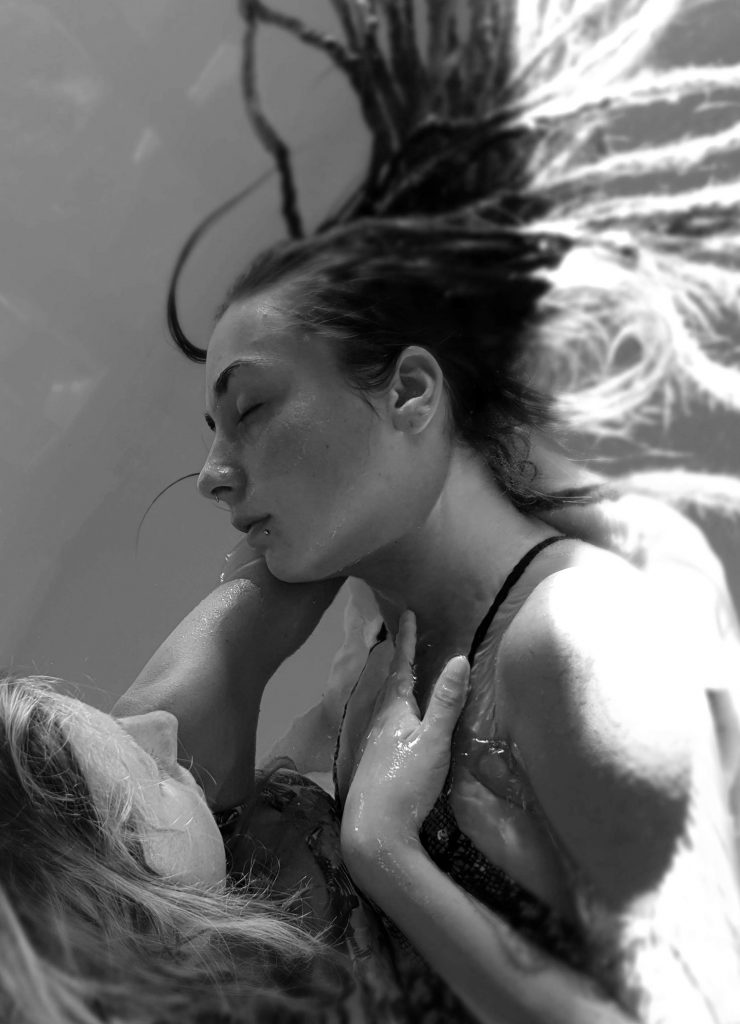 Fluent in the clinic & life
How will I react when my client doesn't trust me?
Do I feel safe enough having intimacy in the clinic? 
How might my acting as a professional prevent my client from being authentic? 
How can I better understand my own patterns as a human being and as a therapist?
What takes me away from being in service in my most authentic way?
Where and how do I allow my own shadows to manifest and affect my ability to be in service?
How can my experiences as a therapist, a giver, through inner awareness and exploration – serve me in all other fields of my life and all other relationships?
These questions and many other profound topics will be discussed and practiced in this new unique 8 week program for therapists of all kinds.
Week 1 –  Attachment theory into practicality in the clinic
What are the attachment styles in Humanity, which Attachment style I own, how does it come into action with my ability trust other, can i be mistrusted by others , what does it mean about my skills, how can i create a healthy relationship with others that can not trust and eventually to encourage them to trust me and others more.
Week 3 – Authentic Expression 
Authenticity is one of the most interesting in the study of the psyche, the inner child work and even Buddhism, just like the quality of trust- we are all born with authentic expression that later with the life experiences will be getting suppressed, what is authentic expression and how could we invite it into our relationship to cultivate a state of well being. 
Week 6 – Pelvis Emotional aspects
The Pelvis is a very interesting part of our body on many aspects, on emotional aspect it stores 2 of the main negative emotions of shame and guilt, connected to the sexual organs, urinary tract and anus.  Being located in the center of the body it could influence the function of all of its periferics, how can we bring more mindfulness into the touch of that area and how could we influence other body parts as well.

Week 8 – Reflecting and mirroring – Empathy and Sympathy
For inviting the soul to reveal itself in its glory we need first to establish a solid sense of connection, useful basic tools of reflecting, mirroring understanding how to allow a o  the true essence of establishing a genuine connection, is based  that will eventually invite the soul to reveal itself with its glory is 

Week 2 –  Masculine and Feminine Archetypes
What does Feminine mean? What does Masculine mean? Learning together the differentiation between our own needs and the missing experiences that we tend to serve for the others , so we could potentially see the gaps and learn how to go beyond them.   
Week 4 and 5 – Sexuality, Intimacy and Ethics
What are the connecting essences between intimacy and sexuality? Why are those Tangent characters creating such a great confusion for many? How can we set a safe environment for ourselves first and for our recipients as well? Using cases from the real days in the clinic to transform our communication skills into clarity that will transform the atmosphere in the clinic into a better space to be vulnerable in? 
Week 7 – an integral overview of the Neck as the  main gateway for change
The bottleneck is a major junction for the Nerve System, Muscular System, Emotions, and Energetic body perspective- we will overview them and learn together how to influence the whole body through it.
Ofer Rosental, Certified By the Universities of Bologna and Porto in Psychology and special education, brings his experience in Non verbal therapy, hand-on Body work with 15 years of experience in the clinic, mostly in water therapy as much as land sessions from the Chinese and Thai traditions, creating and leading training for therapists with deep dedication to serving humanity. Ofer opened the International Academy FlyDeeper and qualified hundreds of practitioners along the years with original materials written based on clinic experiences, studies and observations.
8 Weeks ~ 23 hours
Starting 10/7 On Zoom
Saturday 16:00-19:00 Israel GMT+2, 20:00-22:00 BKK

Participants will receive a certificate of participation
course price: 400€
Sign up now for a special early bird price!
320€ until 10.6 only!